Cross-Strait Legal Services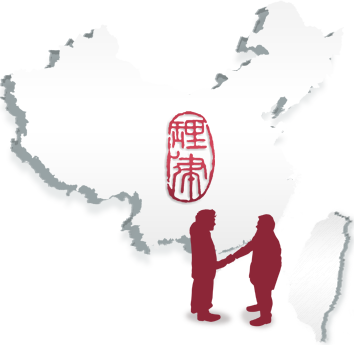 To better meet the needs for legal services of our clients in China, starting from the 1990s, Lee and Li has assisted clients in cases involving cross-border legal and intellectual property rights (IPR) in collaboration with law firms and IPR institutions in China. Valued for our professional ability and familiarity with clients' global strategies, we are sought by an increasing number of clients to assist with the legal and IPR issues that they encounter in China.
After the opening and deregulation of China's market, Taiwanese and foreign companies have ventured into China to engage in investment and other commercial activities. China has also commenced investing in Taiwan. With the increase in cross-strait commercial activities over the years, Lee and Li has provided legal services that cater to the needs of local clients across the Strait. To meet our clients' increasing demand for legal services and to maximize efficiency, we have collaborated with law firms and IPR institutions in China to develop cross-strait legal/IPR services, which are provided to multinational enterprises, Taiwanese companies and local clients in China through two-way collaboration.
On IPR, in addition to over 50 years of experience of practicing law in Taiwan, Lee and Li has over 20 years of experience from assisting clients in handling IPR matters in other countries. We have been deeply involved in our clients' projects in China and are committed to serving the clients with the professional resources that we have accumulated over the years. To enhance service efficiency and manage expenses, Lee and Li established a close strategic alliance with Leaven IPR Agency Ltd. in Beijing in October 2003. Based on this alliance, Lee and Li -Leaven IPR cooperate and share resources with each other and provide a full range of services with regard to IPR, including applications for protection, management, strategy and exercise of rights. Leaven IPR, established in October 2003, is a professional institution that handles all kinds of IPR cases. The responsible person, Mr. Wang Yunfang, was one of the first generation of registered patent attorneys and trademark attorneys in China and has decades of practical experience in the IP field. Other patent attorneys in Leaven IPR possess various technology backgrounds and are experienced in handling cross-border patent matters. Furthermore, Leaven IPR has an outstanding trademark and copyright team comprising experienced trademark attorneys and staff ready to serve our clients. Leaven IPR puts a high emphasis on service quality and professionalism. Within years after its establishment, Leaven IPR was selected as one of the Top 20 patent agencies for matters with a foreign element in China and continued to receive the award of Outstanding Patent Agency for Matters with a Foreign Element since 2011 and has been named Patent Law Firm of the Year–China by institutions such as M&A Today, Corporate USA Today and Global 100 since 2015.
In addition to IPR matters, Lee and Li's Taiwanese and foreign clients also heavily rely on us for other legal matters in China. We have cooperated with L&L-Leaven, Attorneys-at-Law in Shanghai to render quality legal advice and dispute resolution services in China. L&L-Leaven is composed of a team of legal staff led by senior counselor Jonathan Yi-Sen Chan, Sean Xiao-Ming Lee, Esq. and Ariel Yu-Wen Chen, Esq. Through this cooperation, L&L-Leaven provides effective and integrated legal services to Taiwanese and foreign clients in connection with their merger and acquisition projects in China, the mergers and acquisitions of Chinese clients in Taiwan, cross-strait financing projects and dispute resolutions. For example, with regard to enterprises having entities in China conducting an initial public offering (IPO) in Taiwan, L&L-Leaven acted as issuer's or underwriter's counsel in over 20 IPO cases. After the execution of an investment protection agreement between Taiwan and China, L&L-Leaven has effectively protected the interests of Taiwanese clients in China by representing them in investment-related disputes through the investment protection mechanism provided under said agreement and supported by L&L-Leaven's knowledge of China's legal system and administrative enforcement of law. In recent years, L&L-Leaven's litigation team has assisted numerous Taiwanese enterprises as well as Chinese enterprises with investment from Taiwan in international arbitration and litigation in China. Its familiarity with international arbitration and litigation proceedings saves clients' arbitration and litigation costs and effectively protects the legal rights of clients in China, thereby winning trust from clients. L&L-Leaven also has extensive experience in the banking industry and has provided to several multi-national banks, multi-national companies and large-scale companies its legal services in relation to the banking business, including comprehensive compliance audits for banking business, commercial loans and syndicated loans, Letter of Credit, establishment of banks and other financial institutions, and other general legal consulting services. In recent years, in response to the Chinese government's legislation and enforcement of law in relation to business activities and environmental protection, L&L-Leaven has assisted Taiwanese companies and China's local manufacturers in comprehensive and specific audits of their weaknesses in compliance with environmental protection laws and regulations based on clients' needs. It also provides integrated and project-based compliance services. In addition, given the risks involved in cross-strait travels due to the COVID-19 outbreak, L&L-Leaven provides legal representation services for civil cases in China to Taiwanese clients. Such services have won deep trust from clients as well.
Through the cross-strait legal services provided by Lee and Li, Leaven IPR and L&L-Leaven, clients from around the globe and Taiwanese enterprises receive prompt and professional services that they need, including services related to IPR (applications for protection, exercise of right, strategy and commercial use of rights) and other legal or commercial activities. For example, a company's disposal of shares in its Chinese subsidiary, a Chinese private equity fund's investment in a Taiwanese company, initial public offerings in Taiwan, joint ventures in China involving foreign parties, litigation or arbitration in China or elsewhere and project-based compliance services relating to business activities and environmental protection. The comprehensive effectiveness of the cross-strait legal services is widely recognized and trusted by our clients, in that such services not only significantly save the clients' time in identifying and contacting suitable lawyers and agents in China but also enable the clients to make investment and operation decisions efficiently and accurately because misunderstanding of the differences in the legal systems and practices across the Strait has been averted.