Recognition by Our Clients and Friends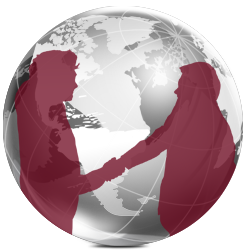 Our professionalism and achievements have long been recognized and relied on by our clients in Taiwan and abroad, many of whom have been with us for decades.
The bond between our clients and us can be mostly ascribed to our strong work ethic and an abiding sense of responsibility. Because of our seamless teamwork, functional specialization and various quality-control mechanisms (for example, the legal opinion review mechanism), we are highly sought after by clients and consistently recognized as the preeminent law firm in Taiwan.
Recognition has come from abroad as well. We are often named as one of the best law firms in evaluations of international law firms/intellectual property right firms. For instance, we were selected as the best pro bono law firm in Asia and the best law firm in Taiwan many years consecutively by the International Financial Law Review (the IFLR); we were also named the National Deal Firm of the Year for Taiwan and awarded the Super Deal of the Year by Asian Legal Business. For many years, the renowned Global Competition Review has included Lee and Li on its list of the top 100 competition law firms in the world; we have the distinction of being the only law firm in Taiwan on this list. Meanwhile, our intellectual property right practice has been chosen by Managing Intellectual Property and Asia Law & Practice as the best intellectual property right law firm in Taiwan. Our performance is not only recognized by our clients but also by international professional institutes.