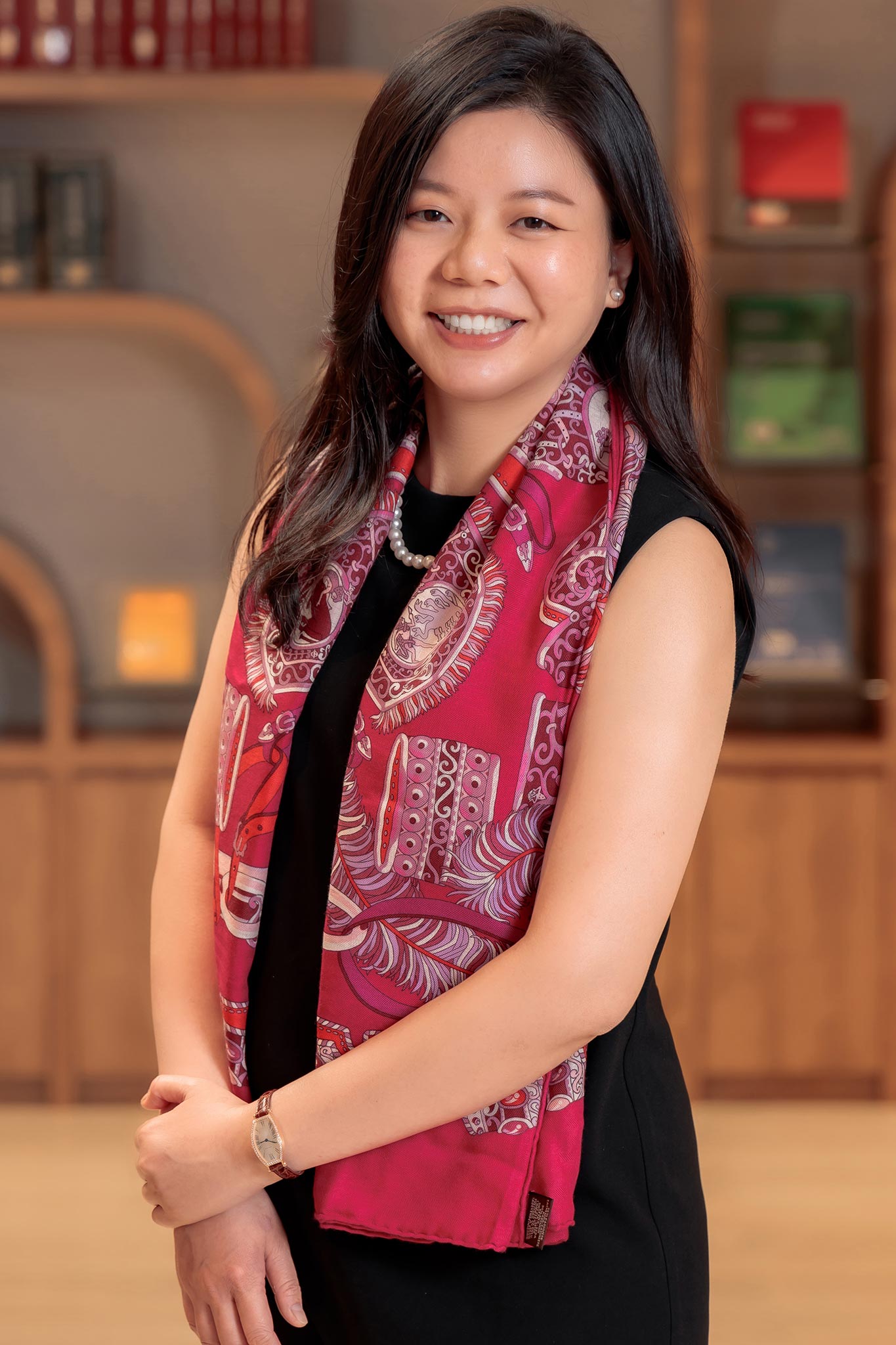 Audrey Liao
Associate Partner
聯絡方式
Since graduating top of her class from law school, Audrey Liao has been practicing as a licensed lawyer and is experienced in Trademark and Copyright litigations, Anti-Counterfeiting plots and actions, Unfair Competition cases, Customs Border Protection measures, Domain Name Registration and Disputes Resolutions, Formulation of Global Brand Management Strategies, including Trademark Search and Filing, Trademark Portfolio Management and Trademark Assignment Negotiations; Trade Secrets Protections, Pharmaceutical Act-related cases, also in collecting Criminal Evidence on, participating in Raids of, and dealing with Criminal Procedures for, Fake and Illegal Drugs or Medical Equipment. She also provides consultation on Family Business Succession related Laws and Family Business Succession & Trust. Audrey's legal expertise has been recognized by her clients globally especially on protection of Intellectual Property Rights, and issues on Product Safety and Family Business Succession.
學歷
National Taiwan University (LL.B., 2002)
專業領域
Intellectual property rights and Unfair Competition,Anti-counterfeiting strategies in Taiwan and China,Knockoff monitor,Customs border protection measures,Commercial agreements,Pharmaceutical Act and drug anticounterfeiting,Family business succession & trust
經歷
●Chen Shyuu & Pun Law Firm, Intern Lawyer (2003)
●Project for Industrial Development Bureau of the Ministry of Economic Affairs, November 2004 (Taipei): Drafting the Cooperating Entity Act.
●Lee and Li, Attorney (2004~)

資格
admitted 2004, R.O.C.
語言
English (fluent), Mandarin (Native)
2021
Family Business Succession Planning and Insurance Act Series - Will the Life Insurance Payment Be Included in the Estate?


LEE & LI Bulletin -April 2021

2021
The Latest Draft Amendment to Regulations Governing Customs Measures in Protecting the Rights and Interests of Trademark (2021.02.22 Version)


LEE & LI Bulletin - March 2021

2021
Family Business Succession Planning and Family Matters Series-Major Amendment to Article 1030-1 of the Civil Code Regarding the Right to Claim for Distribution of the Remainder of the Property


LEE & LI Bulletin -February 2021

2021
Family Business Succession Planning and Family Matters Series-Key Issues of Matrimonial Property Regimes in Transnational Marriages


LEE & LI Bulletin -February 2021

2021
Family Business Succession Planning and Company Act Series-Close company and holding shares through a trust


LEE & LI Bulletin -February 2021

2021
Family Business Succession Planning and Company Act Series-Close company and family succession


LEE & LI Bulletin -February 2021

2021
Draft amendment to Regulations Governing Customs Measures in Protecting the Rights and Interests of Trademark -
Proposal to relax regulations enabling the trademark owner to apply to Customs for photo files of suspected infringing goods within the prescribed time frame before notifying Customs whether to determine infringement


LEE & LI Bulletin - January 2021

2020
Family Business Succession Planning and Family Matters Series - The critical role played by guardians in family succession planning in light of the "adult guardianship by agreement" amendments to the Civil Code and the Family Act


LEE & LI Bulletin - August 2020

2020
What Should Taiwanese Brand Owners Do When their Brands have been Registered by Agents in Mainland China?


LEE & LI Bulletin - July 2020

2020
Controversies over Copyright Infringement of Facebook/Line Sticker Illustrations


LEE & LI Bulletin - May 2020

2020
Family Business Succession Planning and Family Matters Series - A retrospective review of the competent authority and legislative history of the Act of Assistance for Family in Hardship: Amendment to Article 3 as a starting point


LEE & LI Bulletin - April 2020

2020
On the Necessity of Trademark Portfolio Planning: Transitioning into an Epidemic-Resilient Industry in the Face of COVID-19's Global Outbreak


LEE & LI Bulletin - March 2020

2020
On the Necessity of Trademark Portfolio Planning Transitioning into an Epidemic-Resilient Industry in the Face of COVID-19's Global Outbreak


LEXOLOGY

2019
Can a Trademark Owner Assert the Trademark Well-Known Status at a Place Where Its Trademark Is Registered but Import of Their Goods Is Prohibited by Law?


LEE & LI Bulletin - November 2019

2019
Seven counterfeit hotspots you should know in Taiwan


World Trademark Review

2018
Recent Seizure of Transshipped Counterfeit Cigarettes in Taiwan


Lee and Li Newsletters

2017
Taiwan approves major amendment to protect trademarks at the border


World Trademark Review

2017
Major Amendments to customs border measures


International Law Office

2017
Major amendments to customs border measures


ILO IP Newsletter (20170904)

2017
Recent Major Amendments to Regulations Governing Customs (Border) Measures in Protecting the Rights and Interests of Trademark


LEXOLOGY

More