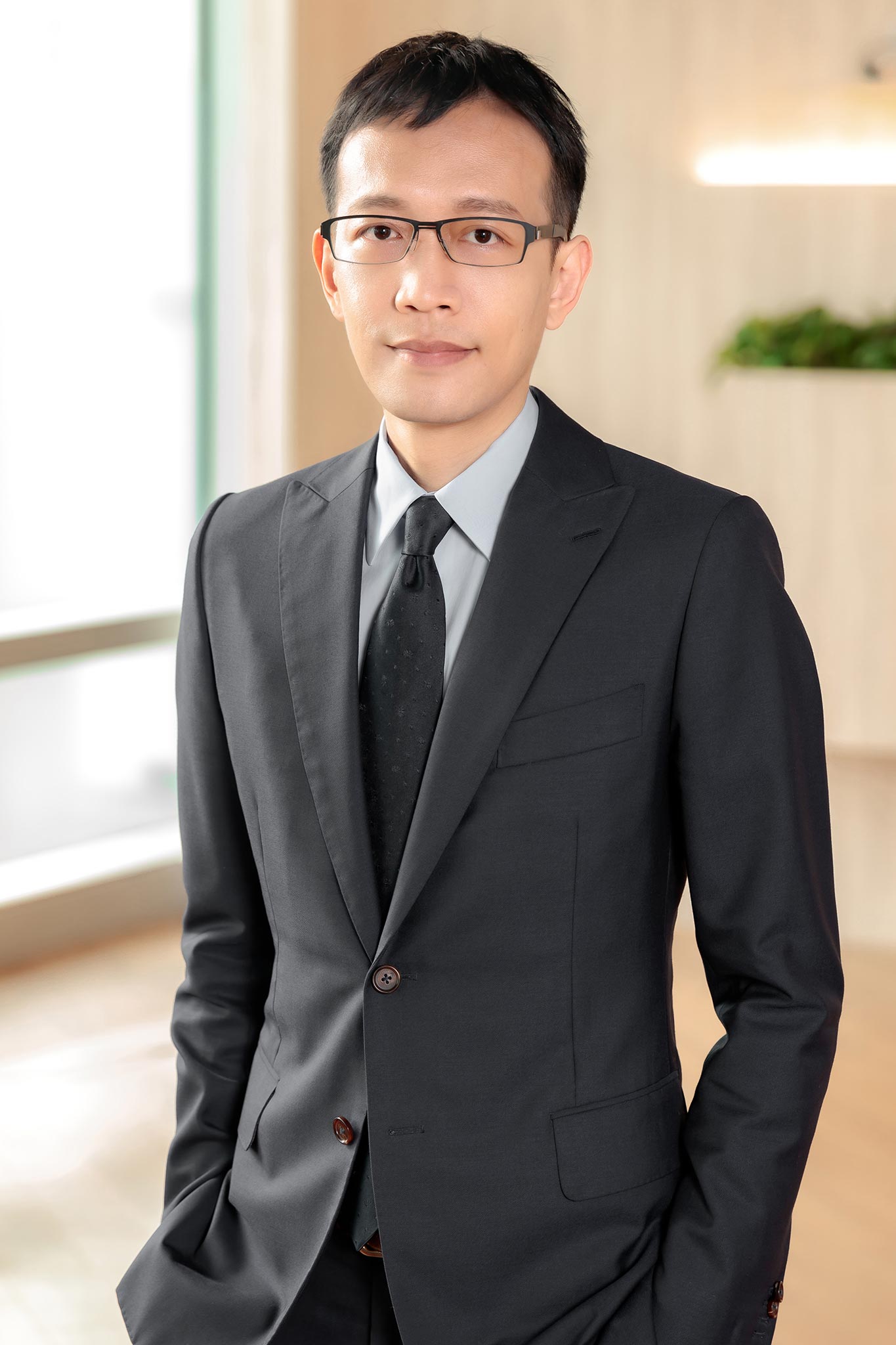 Derrick Yang
Associate Partner
聯絡方式
Derrick's practice focuses on onshore and offshore equity investment, M&A transactions, corporate governance, legal advice and compliance in connection with e-commerce, consumer electronics, e-payment, and tax advice for M&A and high net worth individuals.
He represented international renowned PE fund, such as Permira, Advantage Partners, and a Nasdaq listed company, Peloton, to close their first deal in Taiwan and helped post-investment management process. He also served local VC, PE and institutional investors, such as CDIB, WI Harper for their financial or strategic investment in Taiwan or abroad. He has extensive experience in handling share deals relating to offshore vehicles, group restructuring, offshore trust and advising tax implications associated therewith.
He was seconded to Apple to serve as the first in-house counsel based in Taiwan and gained insights and experience in the importation/exportation of consumer electronics, labeling/inspection requirements, innovative payment methods, privacy protection issues. He is also familiar with handling consumer disputes.
He has assisted several mult-national high-tech and e-commerce companies to establish their local presences or otherwise invest in Taiwan. He is familiar with the regulatory regime and practice governing foreign and PRC investors. Recently, he has been working on energy sector and helping his client with the reorganization and divestment of offshore windfarm business in Taiwan.
學歷
Northwestern University, LL.M. (2010)
National Chung-Cheng University, LL.M. (2007)
National Taipei University, LL.B. (2003)
專業領域
Corporate Investment,Mergers & Acquisitions,Contracts Review and Negotiation ,Tax Consultancy and Planning,Civil Dispute Resolution
經歷
Marshall Islands Mission to the UN (2010~2011)
Taipei National Tax Administration (2007~2008)
Wu and Associates (2006~2007)
資格
New York State Bar Association (2010)
Taipei Bar Association (2005)
Civil Service Level Three Senior Examination (2005)
語言
2021
Recent Amendments to Taiwan Laws Pertaining to Investments and Technical Collaborations in the PRC – Summary and Analysis


LEE & LI Bulletin -April 2021

2020
An Amendment to the Commodity Labeling Act Proposed by the MOEA


LEE & LI Bulletin - June 2020

2020
"Chapter X. Taxation of Individuals - Residents & Chapter XI. Taxation of Nonresident Individuals"; Business Operations in the ROC (Taiwan)


Bloomberg BNA Tax & Accounting

2019
Reformation of Issuance of Par Value Stocks


LEE & LI Bulletin - June 2019

2017
Chapter 31- Taiwan",The Corporate Governance Review,Law Business Research


Law Business Research

2017
THE CORPORATE GOVERNANCE REVIEW─Chapter 31 TAIWAN


THE CORPORATE GOVERNANCE REVIEW SEVENTH EDITION

2016
THE CORPORATE GOVERNANCE REVIEW─Chapter 28 TAIWAN


THE CORPORATE GOVERNANCE REVIEW SIXTH EDITION

2015
技術作價入股緩課規定之評析


稅務旬刊2297期

2015
技術作價入股款課規定之評析


稅務旬刊

2015
如何形塑適於創新創業發展之公司法制


全國律師

More
2020
Term Sheet Workshop


Lee and Li, Attorneys-at-Law

2019
新創事業不可不知的公司法重點


Lee and Li, Attorneys-at-Law

2018
新創公司應知的公司法修正講座


Lee and Li, Attorneys-at-Law