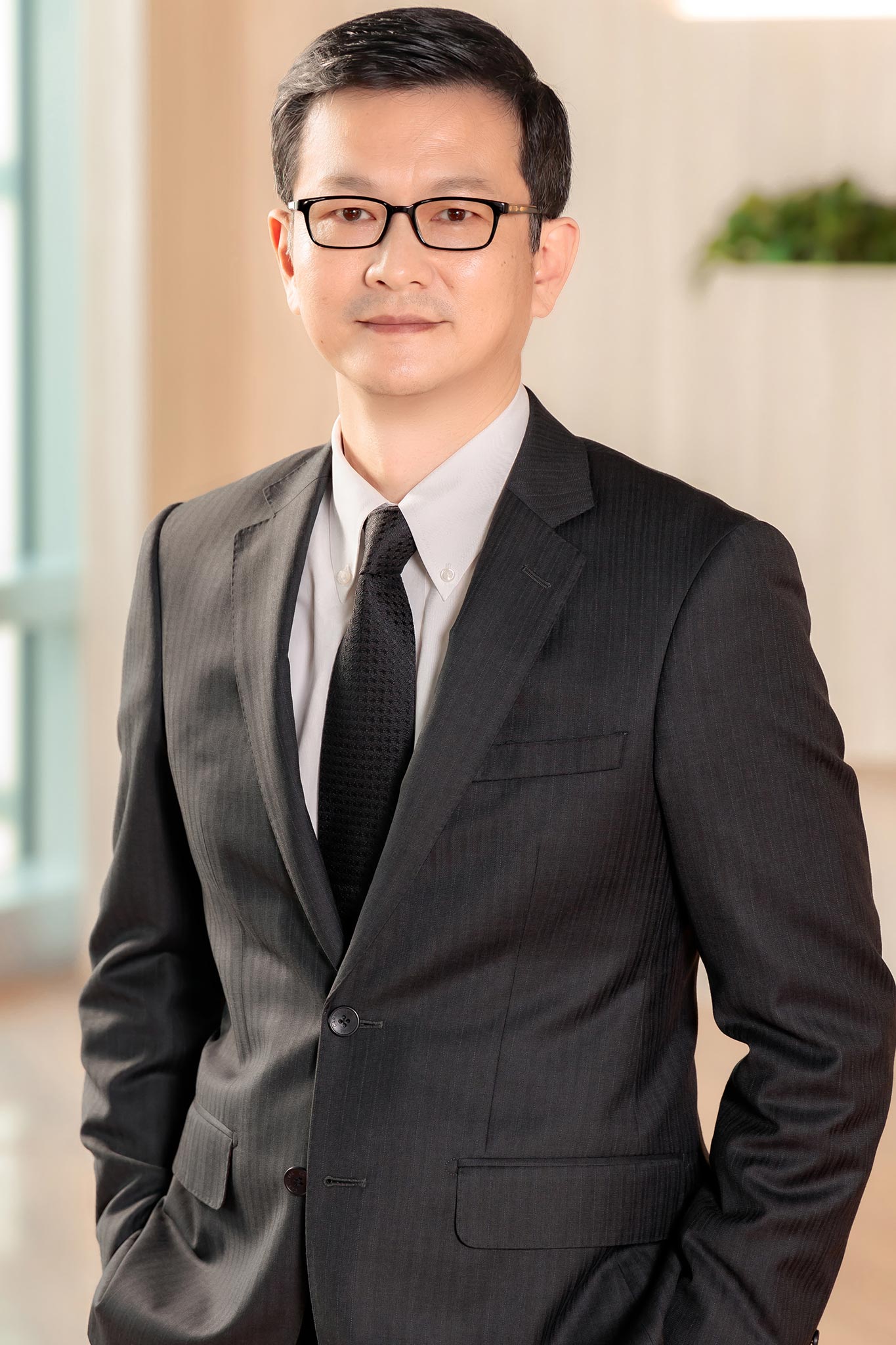 Dennis Huang
Partner
聯絡方式
Admitted to the Taiwan Bar in 1991, Dennis Huang has been practicing for more than 25 years. He is an alumnus of the University of Michigan Law School, Ann Arbor (LL.M.) and a lead partner of Lee and Li's Litigation and ADR Department, mainly responsible for IP litigation, licensing, IP transaction and antitrust matters. He sat on the editorial board of the Taiwan Bar Journal for more than a decade, and has published numerous articles and books on subjects relating to IP law and antitrust law. He chaired the IP Committee of the Taiwan Bar Association for three years from 2015 to 2017. Currently, he is the supervisor of the Licensing Executive Society, Taiwan (Chinese Taipei) chapter. He has handled litigation and licensing matters both in Taiwan and China for multinational companies, mainly from the US, Japan and Europe. Credited with having played a significant role in protection of many landmark portfolios in various industries, he performs a wide range of services that include counseling, litigation, dispute resolution, complex transactions, due diligence investigations and licensing in patent, trademark, trade secret and copyright matters. In a groundbreaking process patent litigation suit in Taiwan, in which he represented a US chemical company, a landmark NT$2 billion (around US$700 million) in damages was awarded by the Taipei District Court. He has been repeatedly named the World's Leading Patent Practitioner by the IAM and Leading Lawyer in Intellectual Property by Asia Law.
學歷
The University of Michigan, Law School, LL.M.
National Chengchi University Graduate Law School, LL.M.
National Chengchi University, LL.B.
Master of Business Administration, National Taiwan University
專業領域
Intellectual Property Litigation and Licensing,Science and Technology Laws,Antitrust and Anti-Unfair Competition Litigation,Consumer Protection and Products Liability,Corporate Contracts Management and Dispute Resolution,Criminal Defense; White Collar Crime; ,Corporate Governance
經歷
Chairman, Intellectual Property Rights Committee, Taiwan Bar Association
Director, Taiwan Patent Attorneys Association
Supervisor, Licensing Executive Society International (LESI), Chinese Taipei
Director, Lee and Li Foundation
資格
admitted 2008, Patent Attorney; 1992, R.O.C.; 1992, Patent Agent
Taipei Bar Association
Panchiao Bar Association
Shihlin Bar Association
Taoyuan Bar Association.
2020
《民意論壇》疫苗研發熱戰 莫放徵用冷箭


聯合報 20200818