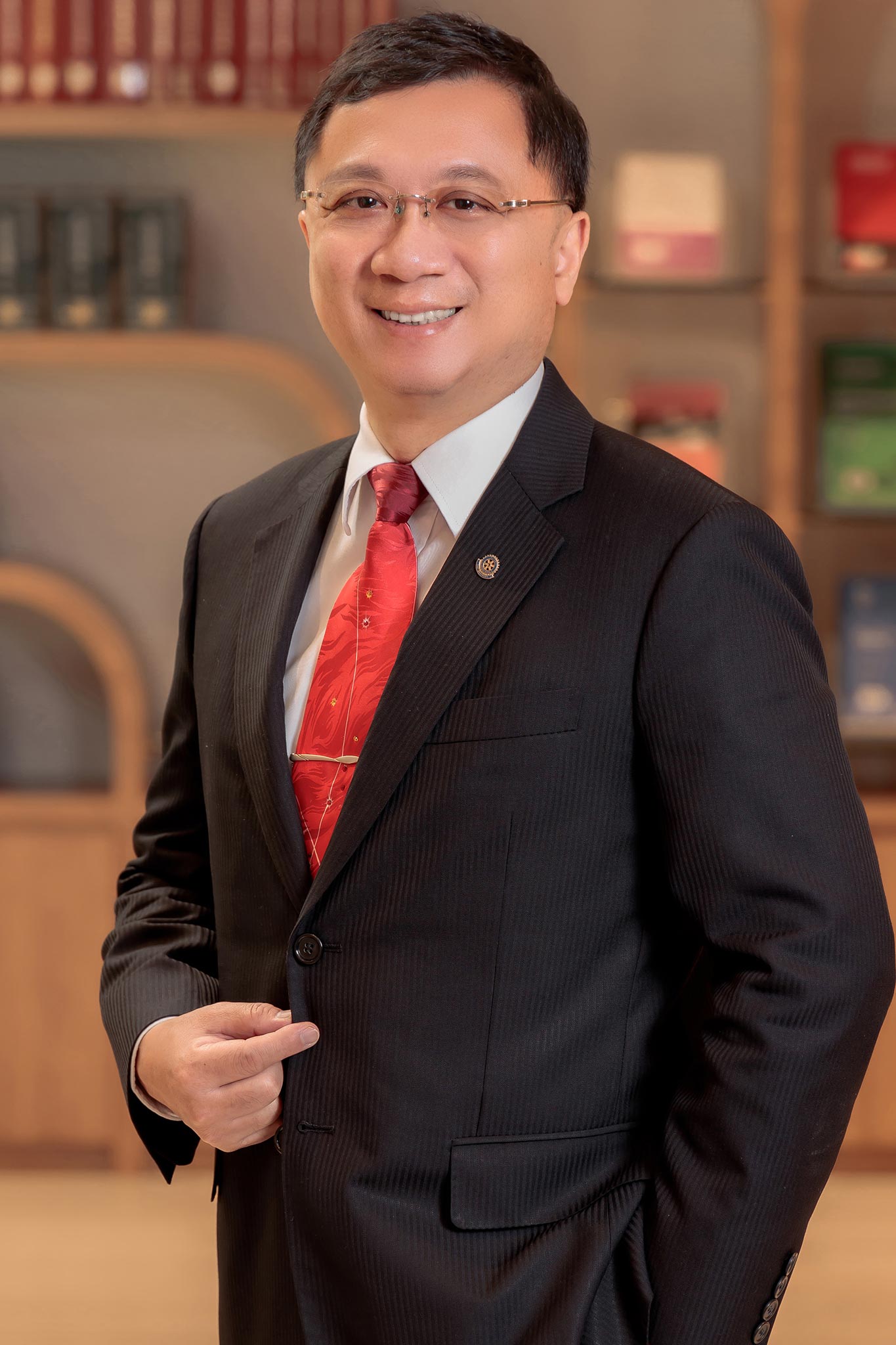 Daniel T. H. Tsai
Partner
聯絡方式
Since 1988, Daniel has handled many international contract review and negotiation while he served in the General Legal Counselor Office in the Ministry of National Defense. And from 1989 Daniel has been practicing as a lawyer in several jurisdictions such as Taipei, Kaohsiung, and is familiar with the civil, criminal and administrative litigations. He also has the license of patent attorney and arbitrator. Judicial Yuan also select him as the civil notary public. Daniel was the chairperson of the Maritime Law Committee of IPBA which leads the maritime lawyers from more than 66 countries. He has abundance of experience such as being the counselor of III to assist the entities build the IPR management system; handling the direct-sale legal issues for long time; being the adviser of public and private sectors regarding Government Procurement Law, IPP and construction issues for long time as well as the adviser of recent offshore wind farm project; being the adviser of Consumer Protection Committee of Executive Yuan for long time; handling marine collision, oil pollution, and insurance which value more than 10 million US Dollars; handling international contracts, GPA disputes, construction disputes, which value more than 10 million US Dollars; handling patent application, disputes, negotiation for several famous companies; resolving lots of consumer complaints, product quality disputes, labor safety & disputes, environment disputes for long time.
學歷
Research in Asia Pacific Law Institute in U.S. (2000)
LL.M. of Graduate Law School, Soochow University, R.O.C. (1987)
LL.B. of National Taiwan University (1984)
專業領域
International Trade, Maritime & Insurance; Management and Dispute Resolution on Intellectual Property Rights & E-Commerce; Government Procurement Law & Mediation; International Contract Review, Negotiation and Dispute Resolution; Consumer & Environment Protection; Labor Safety & Dispute Resolution; Arbitration & Litigation
經歷
Chairman of Maritime Committee of IPBA; Supervisor of Kaohsiung American Chamber of Commerce; President of Kaohsiung Rotary Club (2008-2009); Director of Kaohsiung Bar Association; Councilor of SMEA of MOEA for Government Procurement Law; Councilor of the Institute of Information Industry; Lecturer of several universities. District Governor of Rotary International District 3510 from July 2014 to June 2015. Director of Chung Hwa Rotary Educational Foundation. Director of Rotary Youth Exchange Multidistrict Taiwan.
資格
Attorney-at-Law, Admitted in 1986, Taiwan, R.O.C.
Patent Agent (1989~); Patent Attorney (2010~)
Taipei Bar Association; Hsinchu Bar Association; Keelung Bar Association; Kaohsiung Bar Association; Inter-Pacific Bar Association; Kaohsiung Rotary Club; Asian Patent Attorneys Association; Chinese Maritime Research Institute.
2021
The International Comparative Legal Guide to: Insurance & Reinsurance 2021 - Chapter 33 Taiwan


ICLG to: Insurance & Reinsurance 2021

2020
The Legal 500: Shipping Country Comparative Guide:Taiwan Chapter


The Legal 500: Shipping Country Comparative Guide

2020
Trade Secrets 2021 – Taiwan


GTDT - Trade Secrets 2021 - Digital Edition

2020
COVID-19—Impact on Taiwanese law governed Commercial Contracts and Lessons Learned from the SARS Epidemic


The Legal 500's Special Edition: Crisis Management 2020

2020
SHIPPING 2021-Taiwan


Getting the Deal Through-Shipping 2021

2020
Lessons Learned from SARS—Brief of Impact on Contracts Governed under the Law of Taiwan due to the Coronavirus


LEE & LI Bulletin - June 2020

2020
The International Comparative Legal Guide to: Shipping Law 2020 - Chapter 42 Taiwan


ICLG to: Shipping Law 2020

2020
The Legal 500: Insurance & Reinsurance Country Comparative Guide | Taiwan


The Legal 500: Insurance & Reinsurance Country Comparative Guide

2020
The International Comparative Legal Guide to: Insurance & Reinsurance 2020 - Chapter 40 Taiwan


ICLG to: Insurance & Reinsurance 2020

2019
The Legal 500: Shipping Country Comparative Guide:Taiwan Chapter


The Legal 500: Shipping Country Comparative Guide

2019
The International Comparative Legal Guide to: Shipping Law 2019 - Chapter 45 Taiwan


ICLG to: Shipping Law 2019

2019
Deregulation -- the Structure of the Board of Directors


LEE & LI Bulletin - June 2019

2019
SHIPPING 2020-Taiwan


GETTING THE DEAL THROUGH-SHIPPING 2020

More