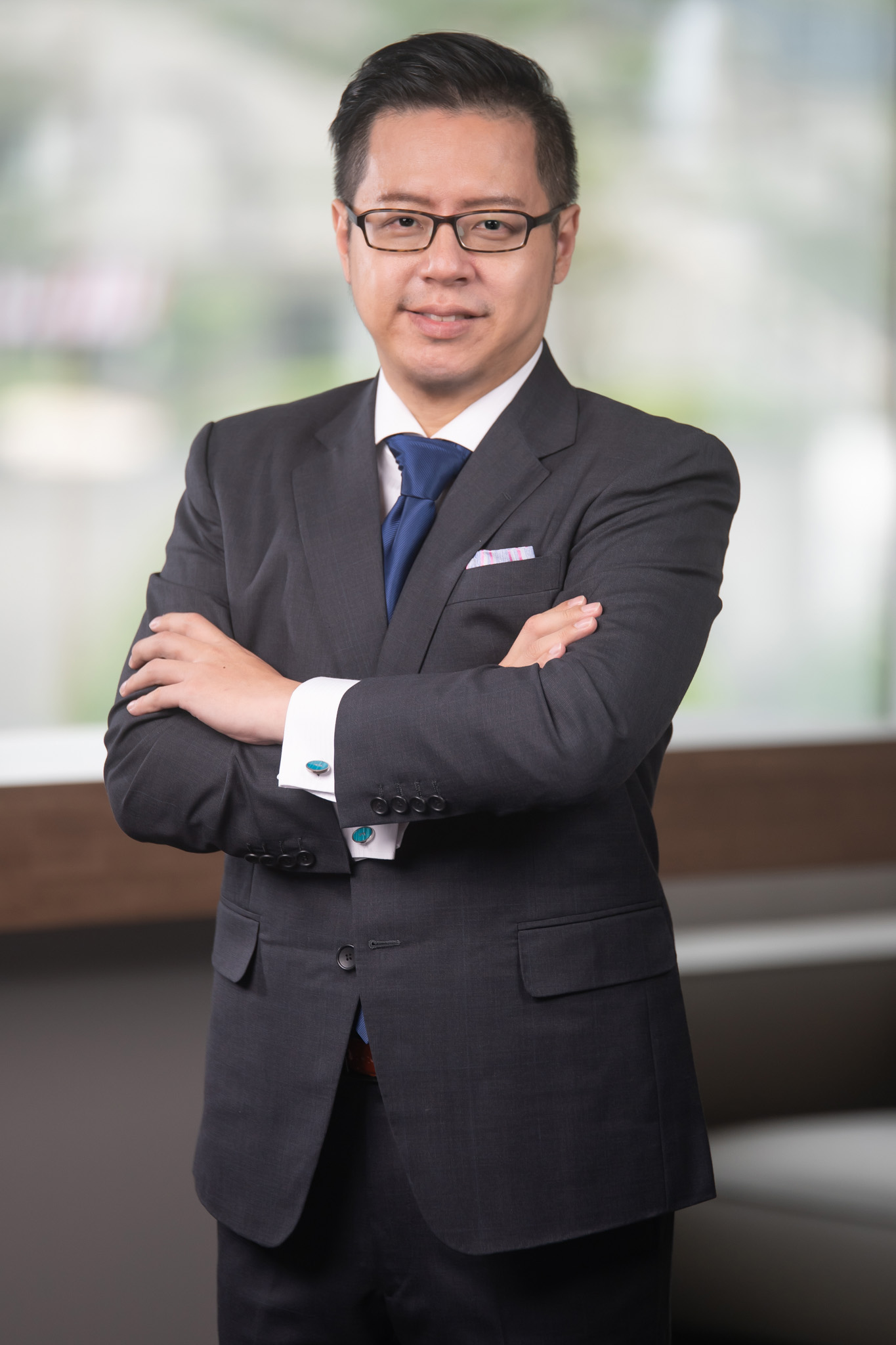 Eddie Hsiung Eddie Hsiung
パートナー
聯絡方式
Eddie Hsiung's practice focuses on M&A, securities, banking and finance, asset and fund management, PE/VC investments, general corporate and commercial. He is also familiar with legal issues regarding digital economy and the application of emerging technologies, and is often invited to provide advice to the government in these areas on regulatory policies.

Mr. Hsiung participated in many corporate transactions spanning a broad range of industries (TMT, manufacturing, financial, bio-tech, gaming, tourism, big data, etc). He recently handled Google's acquisition of HTC smartphone business, TSMC's disposal of investment in VisEra, the merger of TWSE-listed Epistar and Lextar, the privatisation of TPEx-listed HH Leasing, TWSE listing of Vietnamese Taisun, Japanese DyDo's investment in TPEx-listed TCI, restructuring of JPMorgan asset management, M&A of MediaTek and MStar.

He regularly advises leading banks, securities firms, e-payment, credit cards and other financial services companies on transactional, licensing and compliance matters as well as internal investigation. He is experienced in advising asset management companies and issuers on sale of offshore funds and other investment products in Taiwan. He is familiar with derivatives and FinTech issues (cryptocurrencies, e-payment, digital financial services, etc.). He recently assisted with LINE's application for "digital-only" bank license.
學歷
LL.M., Columbia Law School (2011)
LL.B. (2003), LL.M. (2007), National Taiwan University
專業領域
Capital Markets; Mergers & Acquisitions; Corporate and Investment; Banking and Finance; Personal Data Protection;Emerging Technologies, Digital Economy and Start-ups
經歷
Associate of Taipei Exchange
Member of Taiwan FinTech Association
資格
R.O.C. arbitrator (2020)
Bar Admissions: Taiwan (2004); New York State, U.S.A. (2013)
CPA: Washington State, U.S.A.; CFA Level 1 passed (2012)
語言
2022年
Lexology GTDT Cryptoassets & Blockchain 2023 - Taiwan


Lexology GTDT Cryptoassets & Blockchain 2023

2022年
The International Comparative Legal Guide to Private Equity 2022 - Chapter 25 Taiwan


ICLG to: Private Equity 2022

2022年
Lexology GTDT Digital Business 2023 - Taiwan


Lexology GTDT – Digital Business 2023

2022年
Global Legal Insights - Fintech 2022 | Taiwan Chapter


Global Legal Insights - Fintech 2022 (Fourth Edition)

2022年
Global Legal Insights - Mergers & Acquisitions 2022|Taiwan


Global Legal Insights - Mergers & Acquisitions 2022

2022年
數位轉型時代 善用外部專家及資源完善數位治理 降低法律風險


董事會評論31期

2022年
The International Comparative Legal Guide: Digital Business 2022 - Chapter 16 Taiwan


ICLG to: Digital Business 2022

2022年
Artificial Intelligence 2022 | Taiwan


Chambers Global Practice Guide: Artificial Intelligence 2022

2022年
The International Comparative Legal Guide to: Mergers & Acquisitions Laws and Regulations Taiwan 2022


ICLG - Mergers & Acquisitions Laws and Regulations 2022

2022年
The Legal 500: Banking & Finance Comparative Guide | Taiwan


The Legal 500: Banking & Finance Comparative Guide

2022年
The International Comparative Legal Guide - Digital Health 2021 - Chapter 22 Taiwan


ICLG - Digital Health 2022

2022年
Latest Tech Developments/Investments in Taiwan


RHTLaw Asia (February 2022)

2021年
Lexology GTDT Cryptoassets & Blockchain 2022 – Taiwan


Lexology GTDT Cryptoassets & Blockchain 2022

2021年
Lexology GTDT – Digital Business 2022 – Taiwan


Lexology GTDT – Digital Business 2022

2021年
LexGTDT Market Intelligence – Digital Transformation 2021 Digital Edition – Taiwan


LexGTDT Market Intelligence – Digital Transformation 2021

2021年
NFT regulations in Taiwan


ASIA BUSINESS LAW JOURNAL

2021年
The International Comparative Legal Guide to Private Equity 2021 - Chapter 28 Taiwan


ICLG to: Private Equity 2021

2021年
Global Legal Insights - Blockchain & Cryptocurrency Regulation 2022|Taiwan


Blockchain & Cryptocurrency Regulation 2022 (Fourth Edition)

2021年
Global Legal Insights - Fintech 2021


Fintech 2021 (Third Edition)

2021年
Global Legal Insights - Mergers & Acquisitions 2021|Taiwan


Mergers & Acquisitions 2021 (10th Edition)

2021年
LexGTDT Fintech 2022 – Taiwan


LexGTDT Fintech 2022

2021年
The International Comparative Legal Guide: Digital Business 2021 - Chapter 19 Taiwan


ICLG to: Digital Business 2021

2021年
Global Legal Insights - AI, Machine Learning & Big Data 2021:Taiwan Chapter


AI, Machine Learning & Big Data 2021 (Third Edition)

2021年
Mergers & Acquisitions 2021 | Chapter 24 Taiwan


ICLG - Mergers & Acquisitions 2021

2021年
Digital Health 2021|Chapter 24 Taiwan


International Comparative Legal Guide - Digital Health 2021

More