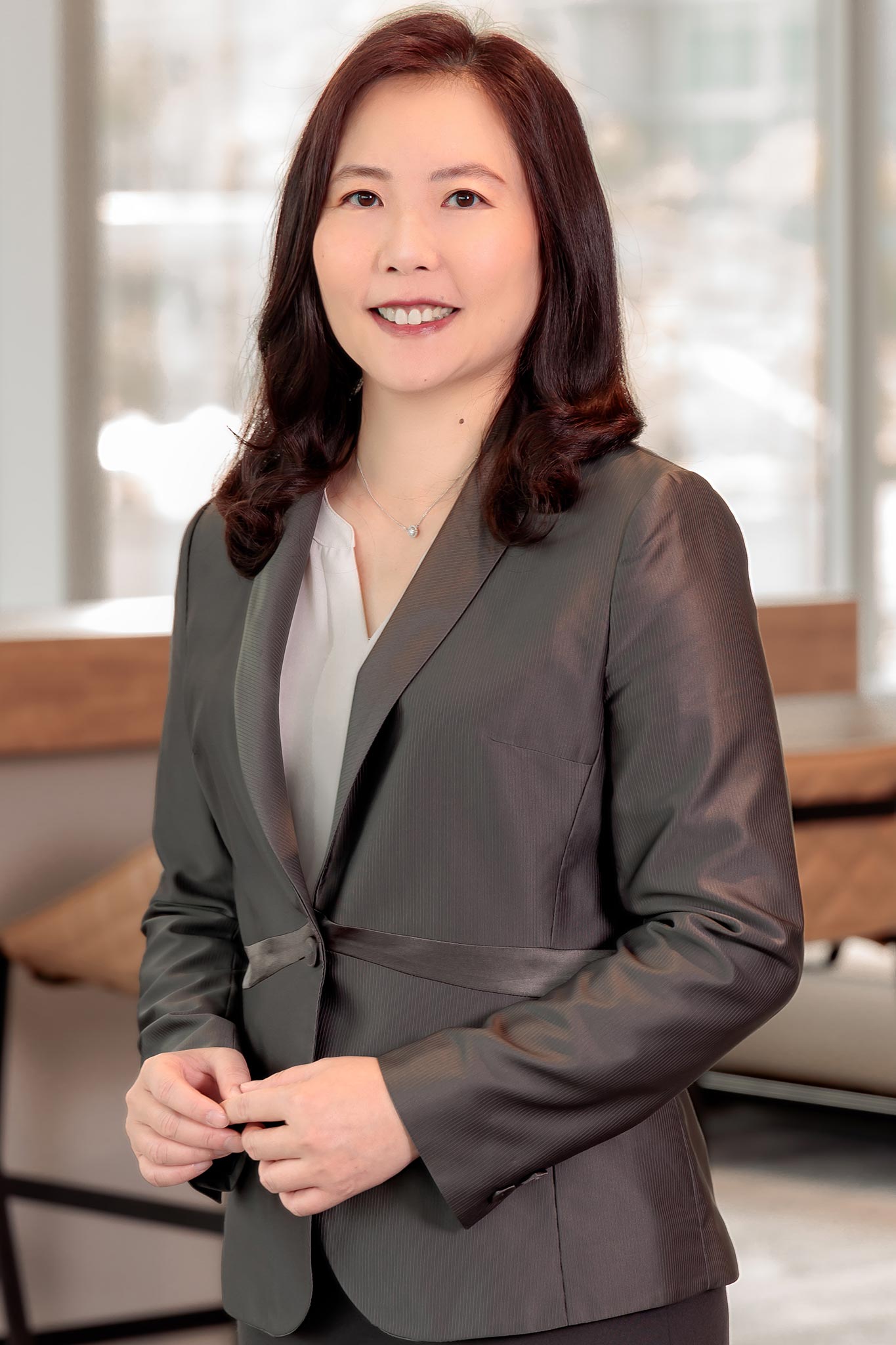 Ken-Ying Tseng Ken-Ying Tseng
パートナー
聯絡方式
Ken-Ying Tseng specializes in mergers and acquisitions, personal data protection, e-commerce, the laws of the Internet, telecommunications, and technology. Having advised on various forms of merger and acquisition, she is experienced in resolving both legal and commercial issues. Ken-Ying's technology practices cover artificial intelligence, fintech, OTT, e-payment, P2P lending, sharing economy, domain names, e-signature, cybersecurity, e-trading, ICP, MOD, cable TV, and satellite TV. Ken-Ying also advises clients on corporate governance, general compliance, offshore and onshore listing, employment, and pharmaceutical-related matters.

Ken-Ying formed the Personal Data Protection Practice Group at Lee and Li in 2012 of which she currently heads, and she had been the head of the firm's M&A Practice Group for more than 10 years. In the meantime, she currently heads the Telecommunications and Media Practice Group at Lee and Li.
學歷
Harvard Law School (LL.M., 1998).
National Taiwan University, Graduate Institute of Law (LL.M., 1995), Department of Law (LL.B., 1993).
專業領域
Mergers and Acquisitions,Personal Data and Privacy Protection,E-Commerce,Internet Law,Telecommunications,Fintech,Sharing Economy,OTT,E-Payment
經歷
(Other positions held currently)
Special Advisor (Data Privacy) of the National Development Council, ROC
Vice chairperson/Managing Director of Taiwan Internet Governance Forum
Director of National Information Infrastructure Enterprise Promotion Association (NII)
Supervisor of Taiwan Internet and E-commerce Association (TiEA)
Member of the International Affairs Committee of Taiwan Network Information Center (TWNIC)
Director of Secured Online Shopping Association (SOSA)
資格
admitted 1996, R.O.C.; 1999, New York
| | |
| --- | --- |
| Asialaw Leading Lawyer 2020, "Distinguished Practitioner" in Corporate and M&A | Asialaw |
2020年
The International Comparative Legal Guide to: Telecoms, Media & Internet 2021 - Chapter 22 Taiwan


ICLG to: Telecoms, Media & Internet 2021

2020年
The International Comparative Legal Guide to: Cybersecurity 2021 - Chapter 28 Taiwan


ICLG to: Cybersecurity 2021

2020年
The Legal 500: Fintech 3nd Edition Country Comparative Guide:Taiwan Chapter


The Legal 500: Fintech 3rd Edition Country Comparative Guide

2020年
Privacy & Cybersecurity in Taiwan


GTDT – Market Intelligence - Privacy & Cybersecurity 2020

2020年
Taiwan: Cybersecurity Comparative Guide


mondaq

2020年
The International Comparative Legal Guide to: Data Protection 2020 - Chapter 39 Taiwan


ICLG to: Data Protection 2020

2020年
The Legal 500: Doing Business In: Taiwan


The Legal 500: Doing Business In: Taiwan

2019年
The Legal 500: Fintech 2nd Edition Country Comparative Guide:Taiwan Chapter


The Legal 500: Fintech 2nd Edition Country Comparative Guide

2019年
The International Comparative Legal Guide to: Cybersecurity 2020 - Chapter 32 Taiwan


The International Comparative Legal Guide to: Cybersecurity 2020

2019年
Major changes to Taiwan financial services – Sandbox experiments, token offerings and internet banks


The In-House Lawyer Autumn 2019

2019年
Privacy & Cybersecurity in Taiwan


GTDT – Market Intelligence - Privacy & Cybersecurity 2019

2019年
The Legal 500: TMT 3rd Edition Country Comparative Guide:Taiwan


The Legal 500: TMT 3rd Edition Country Comparative Guide

2019年
The International Comparative Legal Guide to: Data Protection 2019 - Chapter 43 Taiwan


ICLG to: Data Protection 2019

More