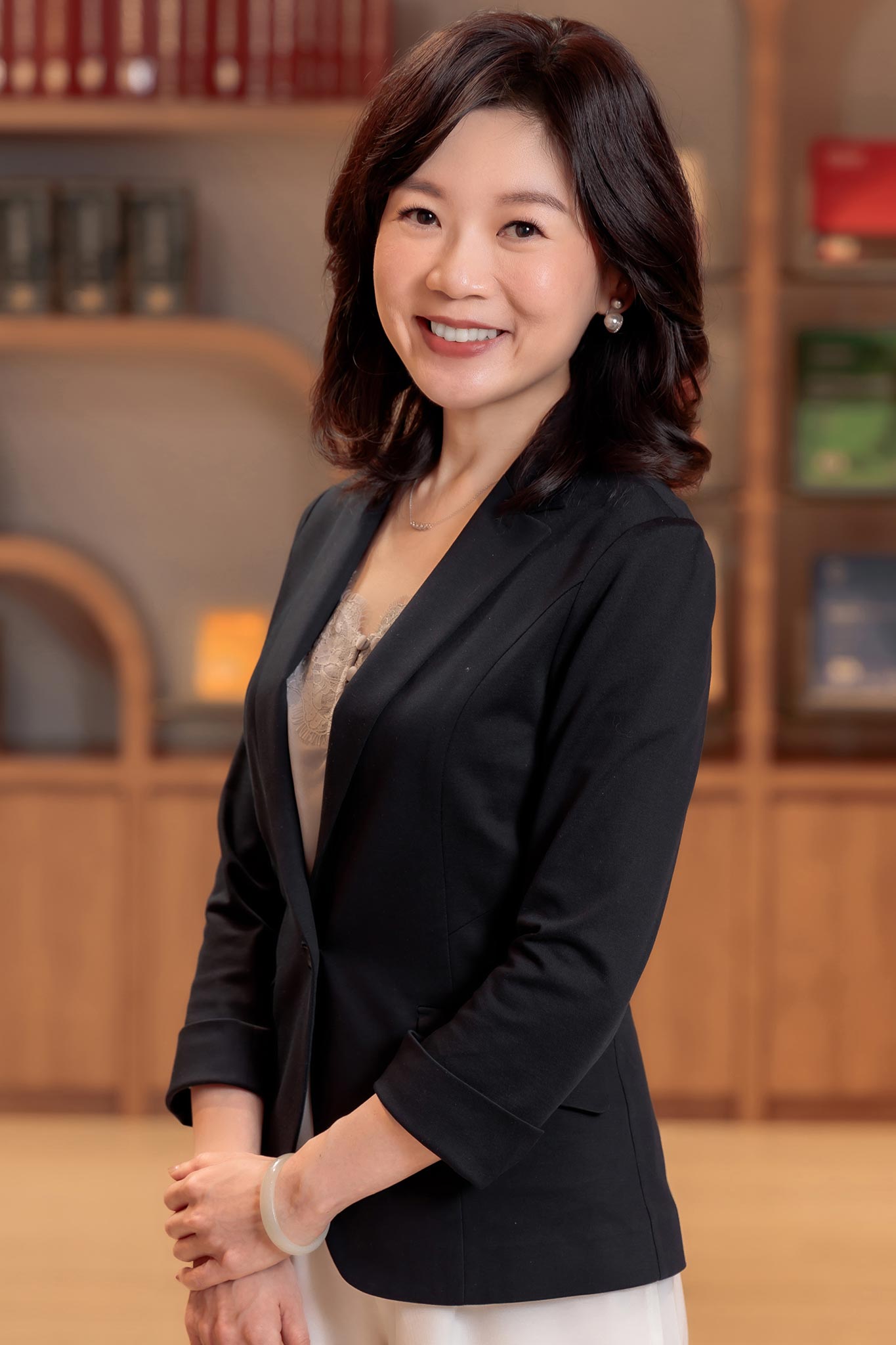 Phoebe Hsu
Senior Counselor
聯絡方式
Phoebe Hsu is a senior counselor at Lee and Li in the technology transactions practice. She joined the Firm in 2001 and is a member of the Firm's M&A practice group. She focuses on cross-border M&A, IP transfer and licensing, and foreign direct investment matters. She also serves the role of outside general counsel for domestic clients in coordinating patent infringement litigation, antitrust investigation & litigation, and commercial litigation in the U.S., Canada and Europe. Phoebe also has extensive experience on both Taiwan IPO cases and NASDAQ IPO cases. In addition to representing Taiwan companies in making investments in China, she also advises China clients on their investments in Taiwan.

Phoebe's practice includes both growth and mature companies. Her clients are primarily technology companies, including those in the semiconductor, IC design & manufacturing, and electronic device manufacturing fields, as well as bio-tech and automobile companies.

Phoebe is a frequent speaker on topics relating to cross-border M&A and corporate compliance at the Hsinchu Science Park Administration and other forums.
學歷
Harvard Law School (LL.M.)
National Taiwan University Law School (LL.B.)
專業領域
Mergers and Acquisitions,Technology Transfer and IP Licensing,Foreign Direct Investment,Contract Review and Drafting,Corporate Governance and Compliance ,Antitrust ,Anti-dumping and Other Trade Law,
經歷
New York State Bar
資格
Admitted to the State Bar of New York (2005)
2020
疫情期間 員工薪資等問題的解答


旺報 1090301

2020
非專利技術出資 設外資公司分析


旺報 1090112

2019
跨海婚姻離異 夫妻共同股權處置


旺報 1081201

2019
台籍人士繼承陸不動產法律實務


旺報 1081110

2019
淺議大陸地區加班工資基數


旺報 1081013

2019
企業如何應對 銀行授信的三查


旺報 1080808

2019
簡析大陸員工 婚假與產假政策


旺報1080804

2019
外商投資法及外債額度管理模式


旺報1080707

2019
在陸就業台籍人員五險一金分析


旺報 1080609

2019
試用期內解除勞動合同實務探析


旺報 1080512

2018
大陸台商 如何應對環保突擊檢查


旺報

2018
惠台禮包不斷 陸發展更多選擇


旺報

2018
台資銀行大陸業務 發展新出路


旺報

2018
公司團建意外 或被認定為工傷


旺報

2018
大陸企業境外投資管理 新規解讀


旺報

2018
大陸夫妻共同債務 法律探析


旺報

2018
商業賄賂 恐觸及反不正當競爭法


旺報

2018
台商A股IPO遭拒 兩岸雙掛牌引熱議


旺報

2017
融資性售後回租 優劣勢及應對


旺報

2017
大陸企業使用集體土地 法律解析


旺報

2017
兩岸股東知情權 法律實務探析


旺報

2017
陸公布外資新規 台商迎來新機遇


旺報

2017
探討退休回聘人員 對企業之利弊


旺報

2017
網絡安全法上路 企業不容忽視


旺報

2017
外商減資 應盡債權人通知義務


旺報

2017
台企掛牌大陸新三板 要點淺析


旺報

2017
大陸外商投資企業 註銷流程探析


旺報

2017
陸外匯管制新政 對台商的衝擊


旺報

2017
境外投資人股權轉讓 注意事項


旺報

2017
剖析大陸外資 設立備案新制


旺報

2016
合同解除存異議 3個月內須主張


旺報

2016
模仿公眾帳號 或涉不正當競爭


旺報

2016
公司財務部 可以對外擔保嗎?


旺報

2016
大陸外資公司 資本金結匯新規初探


旺報

2016
科學家技術價值實現之路


科學人2016 年第 171 期 05 月號

More
2019
Vendor Compliance Training Session


US client

2019
Training on Anti-Bribery and Anti-Corruption


US client

2018
Amendments to the Company Act


National Chiao Tung University School of Law

2018
The Latest Amendments to the Labor Standards Act


Foreign client

2017
Digital Economy Forum


Taiwan-USA Industrial Cooperation Promotion Office, MOEA

2017
The Latest Amendments to the Labor Standards Act


Foreign client

2017
SelectUSA – Your Best Partner for Investing in the U.S.


AIT

2016
Technology Transfer and Licensing Matters


Lee and Li Foundation

2015
Dislosure Obligations and the Duties of Directors and Supervisors


Taiwan Corporate Governance Association

More