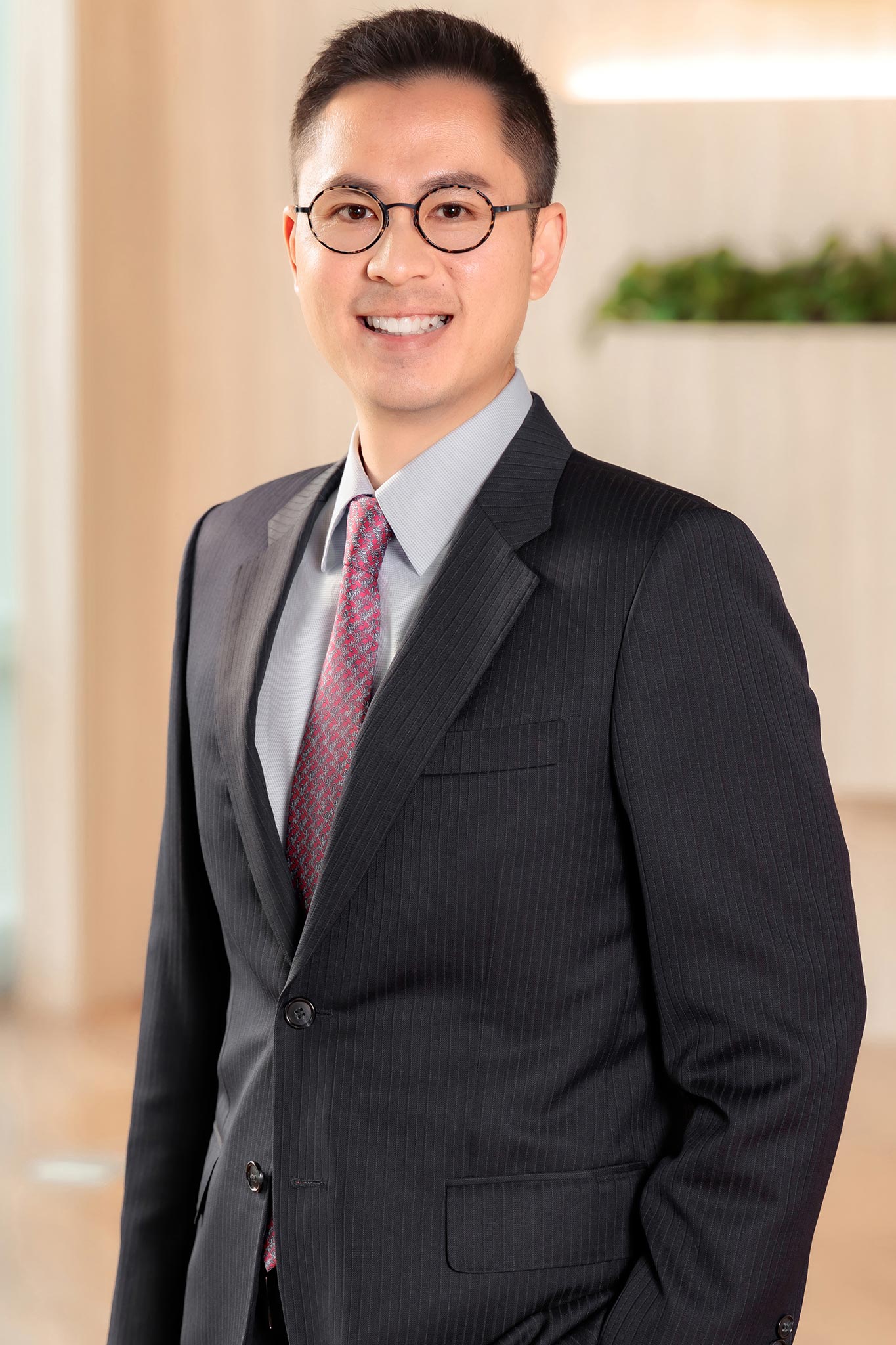 David Tien
Associate Partner
聯絡方式

David Tien's practice focuses on mergers and acquisitions, venture capital financing, investment funds, renewable energy and food and healthcare law.

David recently handled various cross-border transactions for PEs, conglomerates and PRC investors, including:
- China Resources Capital Management's acquisition of the controlling stake of City Super Group
- I Squared Capital's several renewable energy projects in Taiwan and its sale of the largest solar platform to Marubeni
- CDIB Capital's privatization of Jintex Corporation (TPX: 1787)
- EnPro Industries, Inc.'s (NYSE:NPO) acquisition of LeanTeq
- TSC Auto ID Technology's (TPEx: 3611) acquisition of U.S. Diversified Labeling Solutions

David also represented notable venture capital firms, including Alibaba, WI Harper and Taiwania Capital, to finance startups.

David acted for respected fund managers to form private investment funds and advised on the structuring, establishment and ongoing legal and regulatory compliance matters. Representative projects include CDIB Capital Growth Partners L.P., CDIB Capital Innovation Accelerator Fund, CDIB Capital Healthcare Ventures II Limited Partnership, Taiwania Capital Buffalo II Bioventures, LP., and JAFCO Taiwan I Venture Capital Limited Partnership.

David regularly advised food and healthcare companies, on issues of product registration, advertisement, competition, consumer protection, data protection, labor, anti-corruption, and more.

學歷
Georgetown Law Center (Global Health Law LL.M., 2011)
Columbia Law School (LL.M., 2010)
National Taiwan University (LL.M., 2007)
National Taiwan University (LL.B., 2004)

專業領域
Mergers & Acqusitions; Cross-Border Investments; Venture Capital Financing; Investment Funds; Renewable Energy; Securities Law; Food and Healthcare
經歷
Herbert Smith Freehills (Hong Kong)
Baker McKenzie (Taipei)

資格
New York
Taiwan
語言
English, Mandarin
| | |
| --- | --- |
| Profiles 2019: Client Feedback on Individual Lawyers | Asialaw |
2021
Summary of Rulings Regarding Imported Pork Containing Ractopamine


LEE & LI Bulletin -February 2021

2020
Doing business in: Taiwan


Doing business in: Taiwan

2020
The International Comparative Legal Guide to: Product Liability 2020 ─ Chapter 23 Taiwan


ICLG: Product Liability 2020

2020
Product Liability Laws and Regulations 2020 - Taiwan


International Comparative Legal Guide

2020
Cayman Islands Placed on EU List of Non-Cooperative Tax Jurisdictions-Taiwan as an Alternative Domicile for Private Investment Funds


LEE & LI Bulletin - April 2020

2020
Doing Business 2020 - Legal Rights - Taiwan


World Bank

2019
The Cosmetic Hygiene and Safety Act Coming into Effect


LEE & LI Bulletin - August 2019

2019
Diversification of Financing Tools


LEE & LI Bulletin - August 2019

2019
Doing Business in: Taiwan


LexisNexis

More
2020
Lee and Li Day


Garage +

2020
《VC Financing & IP Protection》Lecture


Taiwan Institute of Directors

2020
《Incorporation, Financing and Exit of Start-up Companies》Lecture


Training Institute, Ministry of Finance

2020
2020 Term Sheet Boot Camp


Taiwan Startup Stadium

2020
Startup Law Series


NTU Consulting Group of Legal Strategy for Startups

2020
Lee and Li Day


Garage +

2019
《VC Financing & IP Protection》Lecture


Industrial Technology Research Institute - Green Energy & Environment Research Labs

2019
《VC Financing & MA Contract》Lecture


NTU Consulting Group of Legal Strategy for Startups

2019
Lee and Li Day


Garage +

2019
《Anti-Money Laundering & Insider Trading》Lecture


Taiwan Institute of Directors

2019
《Food Traceability Regulations》Seminar


Taiwan Law Journal

2019
《VC Financing Term Sheet》Lecture


HTC Vive X

2018
《Biomedical Investment & Entrepreneurship》Lecture


Taiwania Young Entrepreneurs Academy

2018
《Startups' Must-Known Company Act》Lecture


WI Harper Group

2018
《Startups' Must-Known Company Act》Lecture


Garage +

More