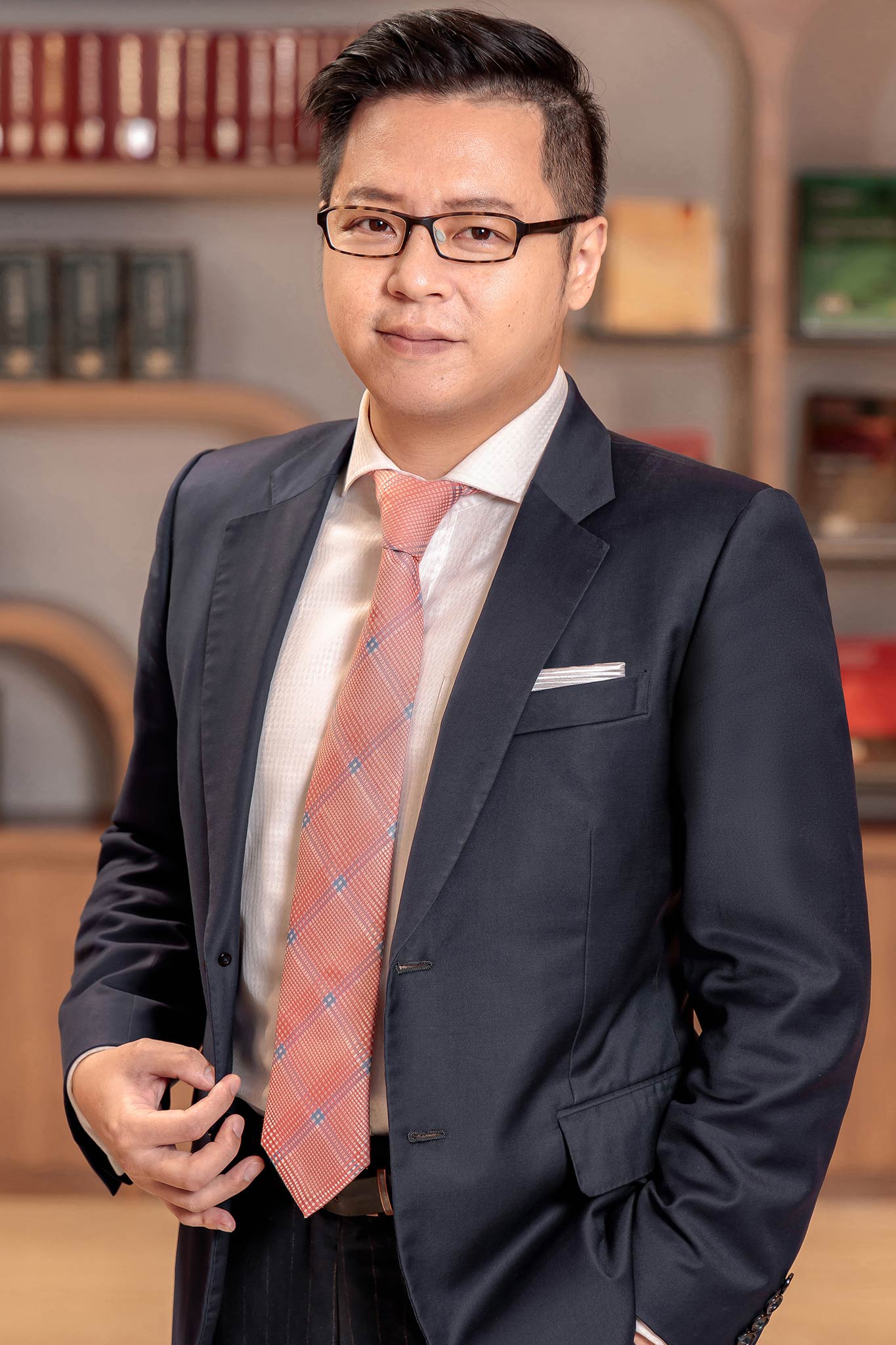 Eddie Hsiung
Associate Partner
聯絡方式
Mr. Eddie Hsiung is licensed to practice law in Taiwan and New York, and also a CPA in Washington State, U.S.A. His practice focuses on M&A, securities, banking, finance, asset and fund management, cross-border investments, general corporate and commercial, FinTech, startups, etc.

Mr. Hsiung participated in many private and public corporate transactions (e.g., M&A, securities offerings/IPO, JVs, group restructuring) spanning a broad range of industries (e.g., tech, manufacturing, media, cable, private equity, financial, bio-tech, logistics, gaming, tourism). He recently handled Google's business cooperation with HTC, NXP's sale of Standard Product business, TWSE listing of Vietnamese Taisun, Japanese DyDo Drinco's investment in TPEx-listed TCI, restructuring of JPMorgan asset management, M&A between MediaTek and MStar, etc.

He regularly advises leading banks, securities firms, payment/credit cards and other financial services companies on transactional, licensing and regulatory/compliance matters as well as internal investigation. He is experienced in advising asset management companies and issuers on sale of offshore funds and other investment products in Taiwan. He is familiar with derivatives and FinTech issues (ICOs, cryptocurrencies, platform operators, e-payment, digital financial services, regulatory sandbox, etc.).

His practice also includes corporate governance and compliance, general commercial transactions, and data protection.
學歷
Columbia Law School (LL.M.)
National Taiwan University (LL.B., LL.M.)
專業領域
Mergers and Acquisitions,Securities & Capital Markets,Cross-border Investments ,Banking and Financing,Funds/Asset Management,General Corporate and Commercial,FinTech and Startups,
經歷
Associate of Taipei Exchange
Member of Taiwan FinTech Association

資格
Bar Admissions: Taiwan (2004 passed); New York State, U.S.A.
CPA: Washington State, U.S.A.; CFA Level 1 passed
Registered arbitrator, Chinese Arbitration Association, Taipei

2021
Taiwan Executive Yuan designated the scope of the enterprises of "virtual currency platforms and trading business" under the Money Laundering Control Act


LEE & LI Bulletin -April 2021

2021
Taiwan NDC Plans to Formulate the "Guidelines for Promoting PE Funds to Invest in Industries" to Expand the Scope of Investment Allowed to Be Made by Insurance Companies


LEE & LI Bulletin -April 2021

2021
Mergers & Acquisitions 2021 | Chapter 24 Taiwan


ICLG - Mergers & Acquisitions 2021

2021
Digital Health Laws and Regulations 2021|Chapter 24 Taiwan


Digital Health Laws and Regulations 2021

2020
Multi-level capital markets: Taiwan FSC announced two "new boards" to be launched by Taiwan Stock Exchange and Taipei Exchange


LEE & LI Bulletin -December 2020

2020
Cryptoassets & Blockchain – Taiwan


Lexology GTDT Cryptoassets & Blockchain 2021

2020
Banking Regulation 2020:Taiwan Chapter


Chambers Global Practice Guide: Banking Regulation 2020

2020
Global Legal Insights - Blockchain & Cryptocurrency Regulation 2021|Taiwan


Blockchain & Cryptocurrency Regulation 2021 (Third Edition)

2020
The International Comparative Legal Guide to Private Equity 2020 - Chapter 42 Taiwan


ICLG to: Private Equity 2020

2020
Artificial Intelligence – Taiwan


GTDT – Market Intelligence - Artificial Intelligence 2020

2020
Lexology GTDT Market Intelligence - Cryptoassets & Blockchain 2020 – Taiwan, January 2020


Law Business Research Ltd

2020
Global Legal Insights - Mergers & Acquisitions 2020, Taiwan chapter, July 2020


Global Legal Group

2020
Global Legal Insights - Mergers & Acquisitions 2020|Taiwan


Mergers & Acquisitions 2020 (Ninth Edition)

2020
The Financial Technology Law Review - Edition 3,Law Reviews, Taiwan chapter, June 2020


Law Business Research Ltd

2020
Global Legal Insights - Fintech 2020


Fintech 2020 (Second Edition)

2020
AI, Machine Learning & Big Data 2020|Taiwan


AI, Machine Learning & Big Data 2020

2020
The Financial Technology Law Review-Chapter 24 Taiwan


The Financial Technology Law Review (Third Edition)

2020
National Development Council Prescribed the Guidelines for Trial Operation of Data Interface on MyData Platform


LEE & LI Bulletin - April 2020

2020
Financial Supervisory Commission allows securities firms to directly participate in management of private equity funds (PE Funds)


LEE & LI Bulletin - April 2020

2019
Cryptoassets & Blockchain in Taiwan


Lexology Newsfeed

2019
Global Legal Insights to: Blockchain & Cryptocurrency Regulation 2020:Taiwan Chapter


Global Legal Insights to: Blockchain & Cryptocurrency Regulation 2020

2019
FSC Announced the Security Token Offering (STO) Regulations


LEE & LI Bulletin - August 2019

2019
Fintech 2020-Taiwan


Getting the Deal Through-Fintech 2020

2019
AI, Machine Learning & Big Data, First Edition, Taiwan chapter, Global Legal Group, July 2019


Global Legal Group

2019
AI, Machine Learning & Big Data 2019 (First Edition)


Global Legal Insights to: AI, Machine Learning & Big Data 2019:Taiwan Chapter

2019
The Financial Technology Law Review - Edition 2,Law Reviews, Taiwan chapter, May 2019


Law Business Research Ltd

2019
Developments in crypto law in Taiwan


ASIA BUSINESS LAW JOURNAL Vol.3 Issue 5

2018
Blockchain & Cryptocurrency Regulation 2019,First Edition,Global Legal Insights, October 2018


Global Legal Group

2018
Getting the Deal Through-Banking Regulation 2018, Taiwan chapter


Law Business Research Ltd

2017
Getting the Deal Through-Fintech 2018, Taiwan chapter


Law Business Research Ltd

More
2020
"AI in Financial Services & Ethical Use of AI in Financial Markets", webinar


International Business School, Zhejiang University (浙江大學國際商學院)

2019
First DLT Tech Summit: A Detailed Guide on STO Regulations


佈思創業投資顧問股份有限公司

2018
2018 Asia Blockchain Summit,Panel discussion: Regulation (Legal)


立委許毓仁/台灣區塊鏈媒體《BlockTempo 動區動趨》