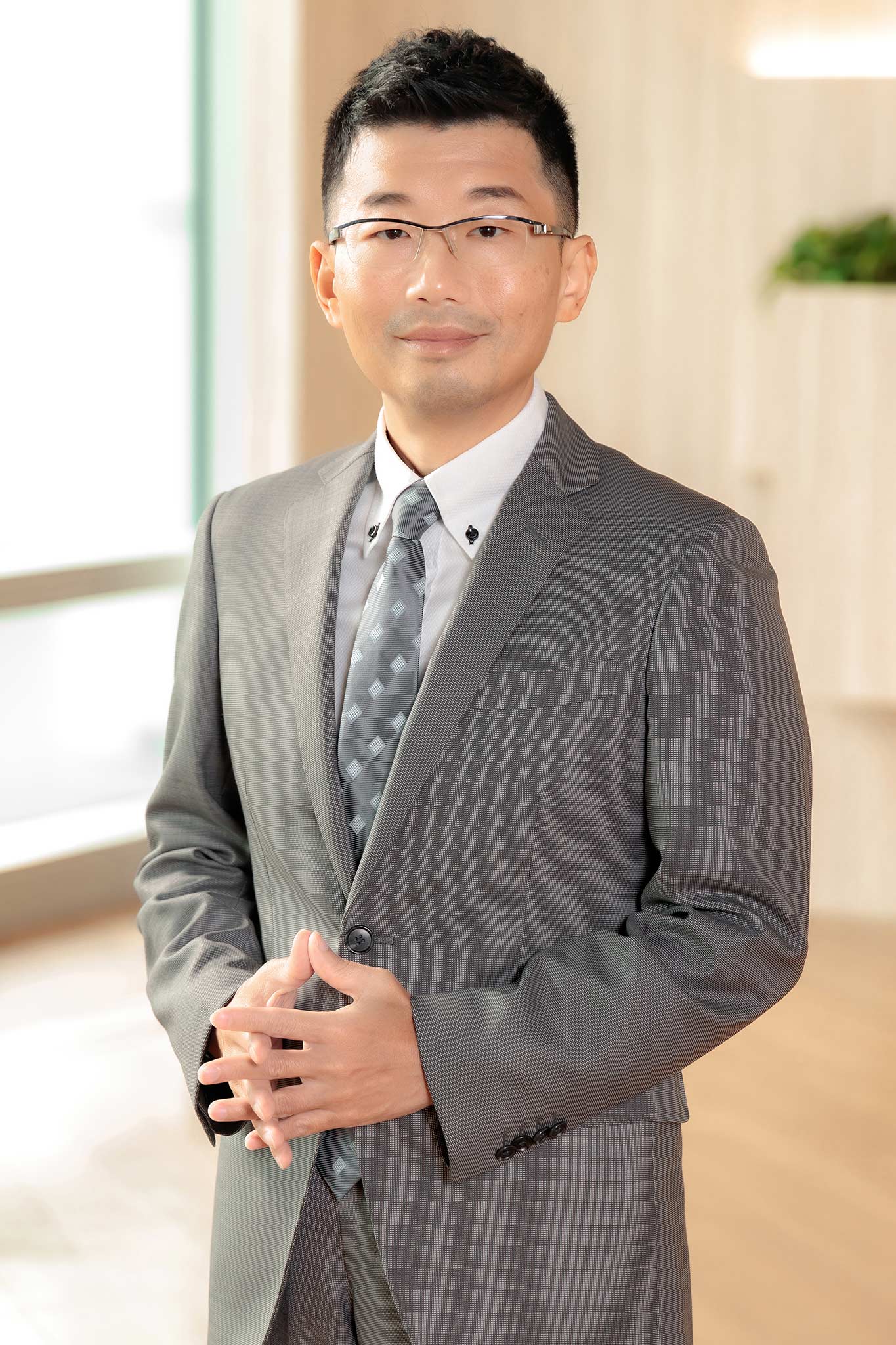 Patrick Marros Chu
Partner
聯絡方式
Patrick Chu is a member of the Taiwan Bar Association. He is an experienced litigation lawyer at Lee and Li, and his main practice areas include dispute resolution, corporate reorganization, bankruptcy, consumer protection, anti-trust law, media/sports law and distribution/franchise contract.
Patrick represents many international financial institutions and international companies handling civil actions and advising on many potential disputes and compliance issues for them. Patrick also assists international TV-content providers and media businesses with regulatory issues and contract reviews. Such extensive experience in handling disputes and litigation and insights from having advised multinational companies in various industries enable Patrick to offer his clients sophisticated legal solutions. In addition to handling English matters, Patrick worked for Japan Nagashima Ohno & Tsunematsu Law Firm as a visiting lawyer and is very experienced in Japan related legal affairs and Japanese matters.
學歷
Boston University (LL.M., 2005)
National Taipei University (M.L., 1998)
National Taiwan University Law School (LL.B., 1995)
專業領域
Civil Litigation and Arbitration,Financial Institution and International Trade Disputes,Communication/Media Law,Competition Law,General Corporation,Company Reorganization and Bankruptcy,Administrative Law and Dispute,Consumer Disputes,Labor Law and Labor Disputes
經歷
Lee and Li, Attorneys-at-Law, Senior Attorney, 2000-
Nagashima Ohno & Tsunematsu Law Firm, Visiting Lawyer, 2012
Shih Hsin University (Taipei), Lecturer, 2000-2002
Small Business Integrated Assistance Center (Taipei), Lecturer, 2002-2003
Feng Chia University Business Incubation Center (Taichung), Lecturer, 2003
Taipei Bar Association, Chief Executor of Continue Learning Committee, 2002-2004
資格
admitted 2000, R.O.C.
語言
Chinese / English / Japanese
| | |
| --- | --- |
| Japan Practice Foreign Law Firm of the Year | Asian legal business (ALB Japan In-House Legal Summit ) |
2020
The Technology, Media and Telecommunications Review-Chapter 18 Taiwan


The Technology, Media and Telecommunications Eleven Edition

2020
Doing business in: Taiwan


Doing business in: Taiwan

2020
The International Comparative Legal Guide to: Product Liability 2020 ─ Chapter 23 Taiwan


ICLG: Product Liability 2020

2020
Taiwan: Product Liability Laws and Regulations 2020 (Presented in English)


ICLG

2019
E-signatures-jurisdictional guide-Taiwan (Presented in English)


Lexis Nexies

2019
Contract formation-jurisdictional guide-Taiwan (Presented in English)


Lexis Nexies

2019
The Technology, Media and Telecommunications Review-Chapter 18 Taiwan


The Technology, Media and Telecommunications Tenth Edition

2019
アジアビジネス法ガイド 7th Edition (Taiwan Chapter) (Presented in Japanese)


Co-Author with Nagashima Ohno & Tsunematsu

2019
Exploring the Impact of Policies and Regulations on International Practices and Industries (Presented in Chinese)


TDC NEWS Column on Financial Technology

2019
The new era of the telecom industry: discussing the opportunities and challenges after the Telecommunication Management Act passed


LEE & LI Bulletin - August 2019

2019
ICLG to Product Liability 2019 -Taiwan Chapter (Presented in English)


ICLG

2019
Execution of contracts-jurisdictional guide-Taiwan (Presented in English)


Lexis Nexies

2019
Doing business in Taiwan Chapter 2019 (Presented in English)


The World Bank Group

2019
Doing Business in Taiwan Legal Rights Taiwan (Presented in English)


The World Bank Group

2019
The International Comparative Legal Guide to: Product Liability 2019-Taiwan Chapter 2019 (Presented in English)


ICLG

2019
The Banking Litigation Law Review-Taiwan Chapter (Presented in English)


THE LAW REVIEW

2019
The Technology, Media and Telecommunications Review-10th Edition - Taiwan (Presented in English)


THE LAW REVIEW

2019
Encyclopedia of International Commercial Litigation-2019-Update Taiwan Report (Presented in English)

2018
Global Legal Insights-Bribery & Corruption 2019 (Presented in English)


global legal group

2018
The Technology, Media and Telecommunications Review (Presented in English)


THE LAW REVIEW

2018
Doing Business 2019-Legal Rights - Taiwan (Presented in English)


The World Bank Group

2018
Expert Guide-Product Liability (Presented in English)


ICLG

2018
Execution of Contracts (Presented in English)


Lexis Nexies

2018
Formation of Contracts (Presented in English)


Lexis Nexies

2018
Banking Litigation Law Review-Taiwan Chapter 2018 (Presented in English)


Law Business Research Ltd

2018
The Technology, Media and Telecommunications Review 2018 (Presented in English)


THE LAW REVIEW

2018
渉外相続の法的実務 (Taiwan Chapter) (Presented in Japanese)


SEIRIN SHOIN

2018
2018年アジアビジネス法ガイド (2018 Summary of Asia Economic Laws ) (Taiwan Chapter) (Presented in Japanese)


Co-Author with Nagashima Ohno & Tsunematsu

2017
Taiwan Journal of Sports and Entertainment Law, No. 2 (A Brief Discussion of Taiwan's National Sports Law as amended on August 31, 2017 - Echoing the Basic Law of Sports in Japan) (Presented in Chinese)


Taiwan Society for Sport and Entertainment Law

2017
Banking Litigation Law Review – Taiwan Chapter (Presented in English)


THE LAW REVIEW

2017
2017年アジアビジネス法ガイド (2017 Summary of Asia Economic Laws ) (Taiwan Chapter) (Presented in Japanese)


Co-Author with Nagashima Ohno & Tsunematsu

2017
THE TECHNOLOGY, MEDIA AND TELECOMMNICATIONS REVIEW(8TH ED) : TAIWAN CHAPTER (Presented in English)


THE LAW REVIEW

2017
Use of Electronic Signatures (Presented in English)


Lexis Nexies

2017
Formation of Contracts (Presented in English)


Lexis Nexies

2017
Product Liability (Presented in English)


ICLG

2017
ICLG to Product Liability 2017 -Taiwan Chapter (Presented in English)


ICLG

2017
Doing Business 2018、2017 (Presented in English)


The World Bank Group

2016
ICLG to Product Liability 2016 -Taiwan Chapter (Presented in English)


ICLG

2015
ICLG to Product Liability 2015 -Taiwan Chapter (Presented in English)


ICLG

2014
ICLG to Product Liability 2014 -Taiwan Chapter (Presented in English)


ICLG

2014
Preliminary Study on the Feasibility of Introducing an Arbitration Mechanism to Resolve Disputes between Communications and Media Companies (Presented in Chinese)


Arbitration Quarterly Vol. 19

2003
Arbitration Journal Vol. 98 - Study on the Feasibility of Introducing an Arbitration Mechanism to Resolve Disputes between Communications and Media Companies (Presented in Chinese)


Chinese Arbitration Association, Taipei

2002
International Trade, Vol. 204- Analysis on Practices of International Commercial Arbitration (Presented in Chinese)


Taiwan External Trade Development Council

More
2020
Seminar on Contract Negotiation of International Transaction and Trade Disputes (Presented in Chinese)


Importers and Exporters Association of Taipei

2019
ALB Japan Corporate Compliance And Governance Forum 2019 (Seminar: A Practical Scenario On Managing "Successor Liability": How To Avoid Buying A Violation) (Presented in Japanese)


Asian Legal Business

2019
IBA Annual Conference Seoul 2019


International Bar Association (IBA)

2019
Seminar on Prevention of Sexual Harassment and the Compliance by Subsidiaries in Taiwan (Presented in Japanese)


Lee and Li, Attorneys-at-Law

2019
LNG workshop co-organized by Japan and EU in Tokyo (Legal Issues Surrounding Destination Restrictions in Taiwan and Way Forward) (Presented in English)


The Institute of Energy Economy, Japan (IEEJ)

2019
ALB Japan Law Awards 2019


Asian Legal Business

2019
IPBA Annual Meeting and Conference in Singapore 2019 (CBIC - Session on Due Diligence Reports) (Panel Discussion in English)


The Inter-Pacific Bar Association ("IPBA")

2019
Taiwan Law Seminar - Updates on the Company Act, Labor Laws, Competition Laws and M&A Legal System (Presented in Japanese)


Lee and Li, Attorneys-at-Law

2019
Tokyo Summit 2019 (東京サミット2019)


THE WORKFORCE MOBILITY ASSOCIATION

2019
ALB Japan - Japan In-House Legal Summit 2019 (Seminar: Governance of Overseas Subsidiaries: Lessons from Problems that Have Occurred In Taiwan (Presented in Japanese)


Asian Legal Business

2019
勞動事件法研討會/労働事件法セミナー (Presented in Japanese)


Lee and Li, Attorneys-at-Law

2019
IBA-6th Asia Pacific Regional Forum Biennial Conference Tokyo


International Bar Association (IBA)

2019
Symposium on The Fundamentals of International Legal Business Practice


Japan Federation of Bar Associations

2019
Chambers Forum: Tokyo 2019 - Law Firms


Chambers and Partners

2018
Symposium on Issues and Outlook for Investment in Japan (Presented in Chinese)


理律/Nishimura & Asahi

2018
ALB Japan Corporate Compliance And Governance Forum 2018


Asian Legal Business

2018
Seminar on Prevention and Response regarding Trade Disputes (Presented in Chinese)


Importers and Exporters Association of Taipei

2018
IBA Annual Conference Rome 2018


International Bar Association (IBA)

2018
Asia Video Summit 2018


Asia Video Industry Association

2018
Symposium on the Amendments to the Company Act/改正会社法セミナー (Presented in Japanese)


Lee and Li, Attorneys-at-Law

2018
8th International Construction Law Symposium 2018 (Seminar: 台湾における 公共工事関係の契約紛争) (Presented in Japanese)


THE OVERSEAS CONSTRUCTION OF JAPAN, INC./台灣日本工商會

2018
28th IPBA Annual Meeting and Conference


The Inter-Pacific Bar Association ("IPBA")

2018
Taiwan Intellectual Property Litigation Practice (Patent & Trademark) Symposium (Seminar: 台湾の知財訴訟実務~制度及び手続きの紹介) (Presented in Japanese)


弁理士會國際情報委原會(大阪)

2018
ALB Japan In-House Legal Summit 2018


Asian Legal Business

2018
Seminar on the Amended Labor Standards Act (Presented in Japanese)


Lee and Li, Attorneys-at-Law

2017
IBA Annual Conference 2017 Sydney


International Bar Association(IBA)

2017
World City Bar Leaders Annual Conference in Tokyo (Seminar: Taipei Bar Association - Intro and Current Significant Issues in the Legal Community in Taiwan) (Presented in English)


Tokyo Bar Association

2017
LAWASIA Tokyo Conference


LAWASIA

2017
Symposium on the New System under the Amended Labor Standards Act (Seminar: 労働基準法改正の要点及び影響) (Presented in Japanese)


Lee and Li, Attorneys-at-Law

2016
ALB Japan In-House Legal Summit 2016 (Seminar: Addressing Key Issues That Arise Across Jurisdictions In Cross-Border M&A Deals – The Taiwan Perspective.) (Presented in Japanese)


Asian Legal Business

2016
IBA 2016 Annual Conference Washington DC


International Bar Association (IBA)

2015
ALB Japan In-House Legal Summit 2015


Asian Legal Business

2014
IBA Tokyo 2014 Annual Conference


International Bar Association (IBA)

2014
Seminar on Corporate Government and Securities Exchange Act (Presented in Chinese)


Taiwan Corporate Governance Association

2014
Seminar on Introduction to Copyright Laws in Taiwan (Presented in Japanese)


Interchange Association (Japan)

2014
Seminar on Dispute Resolution Mechanism for the Communications and Media Industry (Presented in Chinese)


Chinese Arbitration Association, Taipei/ Satellite Television Broadcasting Association R.O.C.

2013
ALB In-House Legal Summit Tokyo 2013


Asian Legal Business

2012
Seminar on Competition and Fair Trade (Presented in Japanese)


Taiwan Corporate Governance Association

2012
Seminar on "How to Prevent Disputes and Mitigate and Manage Legal Risks When Doing Business in East Asia" (Presented in Japanese)


Taipei Bar Association / Japan Bar Association / Fukuoka County Bar Association / Dalian Bar Association / Seoul Bar Association

More